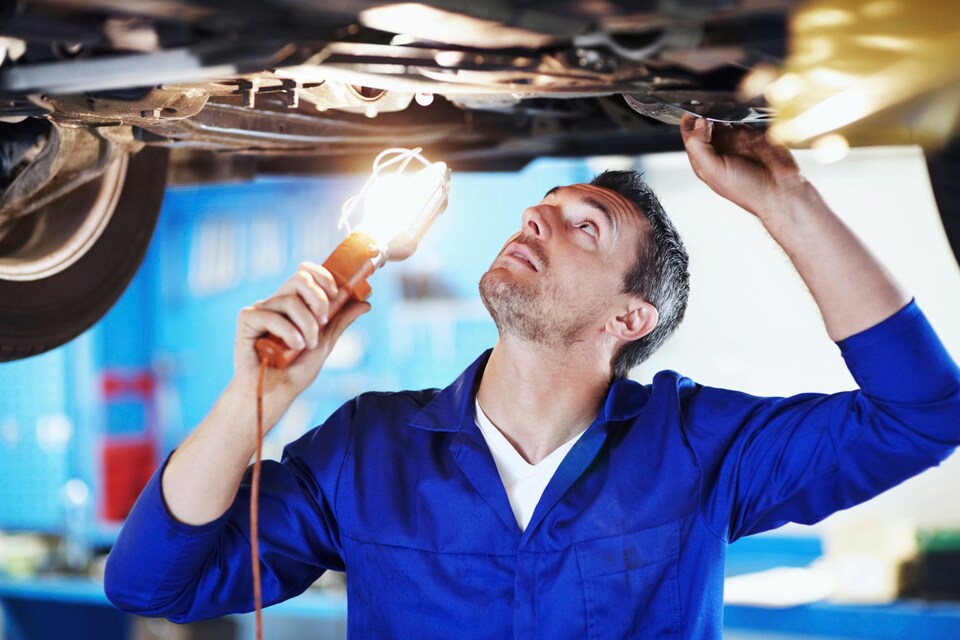 ​If you're looking for top-notch Toyota service for your vehicle, look no further than our service center at Fox Toyota of Cadillac. Our Toyota-trained technicians know all the ups, downs, ins, and outs of your vehicle and have all the skill and know-how needed to make sure your ride keeps running smoothly. Whether you just need to bring your vehicle in for a Toyota-recommended checkup or that warning light has been on longer than you'd like to admit, we're here to help with all your service-related needs.
Time for a Routine Checkup?
Your Toyota needs regular service in order to perform at its best. That's where we come in. With state-of-the-art equipment and a whole lot of genuine Toyota parts at our disposal, we can take care of oil changes, tire rotations, filter changes, and a host of other services to make sure your vehicle stays at the top of its game for as long as possible.
Need a Repair?
If misfortune strikes and your vehicle needs fixing, you can count on us to get the job done. Whether you need us to investigate the weird noise your brakes make when you slow down or diagnose that check engine light, we can help with a wide variety of repairs to get your ride back into shape.
If your Toyota needs maintenance or repair, you can rely on our service center to get the job done quickly and cleanly. We'll have your vehicle in prime condition again in no time. Schedule Toyota service today!